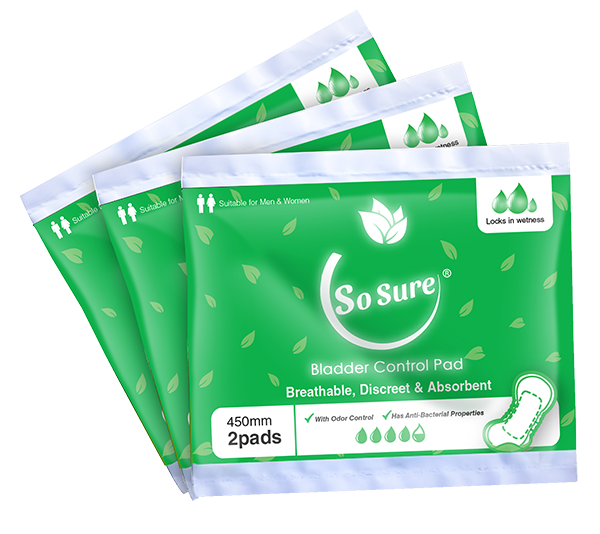 So Sure 450mm Pads
Keep leaky bladder worries at bay with So Sure Bladder Pads 450mm. The first unisex bladder control pad in the Philippines.
Product Specifications
Dimension
L-12.7, W-15.24, H-13.46CM
Product Features
Easy-stick and wide adhesive securely and smoothly holds the pad in place.
Super absorbent layer locks in wetness and reduces odor
Blue acquisition layer absorbs moisture and prevents leaks
Elastic bands create a discreet, secure and comfortable fit
Breathable clothlike backsheet
Jacqueline S.
Been buying this brand and big help for people with bladder problems!
July 23, 2020
Nadine E.
Perfect for those experiencing incontincence. worn like a sanitary napkin.
July 23, 2020